Promo Cards
Biolith Bomber Japanese Promo
[2 Comments]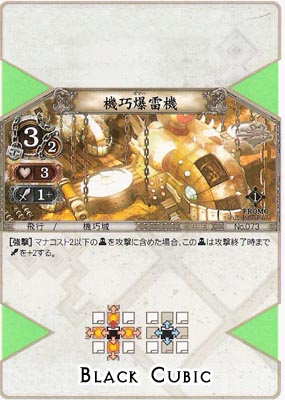 As far as I am aware, this card was given out in select stores in Japan as part of a promotion. I don't have much more information on it, although it seems to be quite rare.
As with the other promos, this card functions exactly the same as a standard Biolith Bomber.
The value of this card is unknown, due to its rarity and limitation to the Japanese market, although I would expect it to fetch quite a lot in any western territory.
Back
Posted by Noitu on Wed, 27th Feb 2008, at 16:10
Wow, spotted it on eBay. 5 days left and it's already at $61. http://tinyurl.com/3a4tur
Posted by scaman on Tue, 2nd Sep 2008, at 15:07
Im on a mission to collect them all, damn japs
Sign in to post a comment!